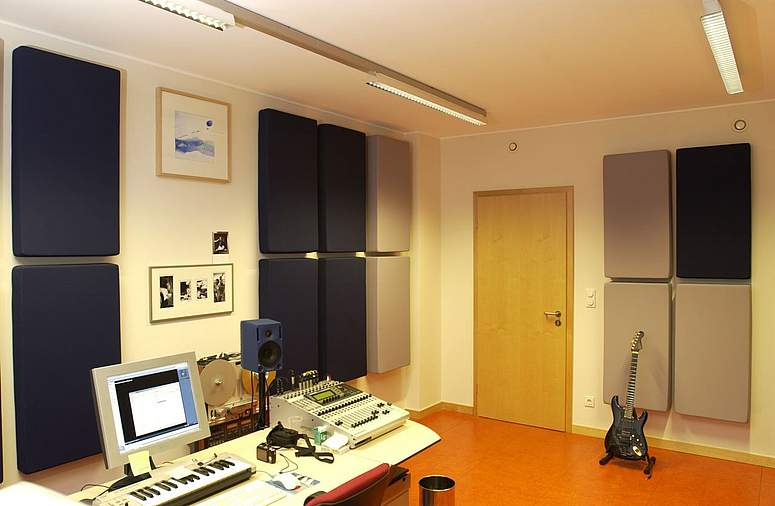 mbakustik BAB150 Broadband Absorber
mbakustik have made their mark in the field of acoustics with their huge selection of first class acoustic modules as well as for their diverse services.
The BAB series of broadband absorbers are suitable for mobile use. We have 8 specimens of the top model BAB150 in our assortment. This model features a special broadband absorption that goes down to about 80 Hz due to its highly effective acoustic core. For that reason the BAB150 considerably outplays conventional nub foam and molleton curtains.
Even though setting up a sound absorber cannot act as a substitute for an acoustic plan for a room one can swiftly achieve astonishingly good results with the BAB150. It converts an acoustically bad room into an effectively dry sounding room if mounted correctly. The mbakustik BAB150 is a true workhorse that has proven itself in many recording studios.
The even visually appealing module measures 1000 x 500 x 150 mm and weighs about 2,7 kg. The rigging is very simple. Tripods can be rented free of charge for flexible set-up.